RFID Blind Cane Navigation System
In Hong Kong, visually impaired face various obstacles when travelling either indoor or outdoor. Although visually impaired can be guided by walking canes, blind guiding tiles and braille guiding facilities through training, their social circle is still limited by the lack of audible or braille guiding facilities for location or navigation information, such as name of the streets and house number, available facilities and directions, etc. Also, traditional guiding tiles can only provide guidance with the tactile paving, visually impaired can still easily get lost at a junction point.
LSCM developed a Blind Cane Navigation System for the visually impaired. With RFID technology and audio navigation, the system provides guidance to the visually impaired and leads them to their destination by the shortest route. With the aid of the Blind Community Cloud Platform, the visually impaired can obtain the latest updates on the map and enjoy a seamless navigation across different regions. Functions such as item tagging are also available to make the living of visually impaired more convenient. The system was awarded the Gold Medal with Congratulations of the Jury at the 44th Geneva International Exhibition of Inventions in 2016. Barrier Free Access (HK) Limited, a wholly-owned subsidiary of The Hong Kong Society for the Blind, has also started the relevant business to offer full-set of service backing the RFID Blind Cane Navigation System. It is expected that the technology can be applied in places like shopping centres, public housing estates and streets in the near future.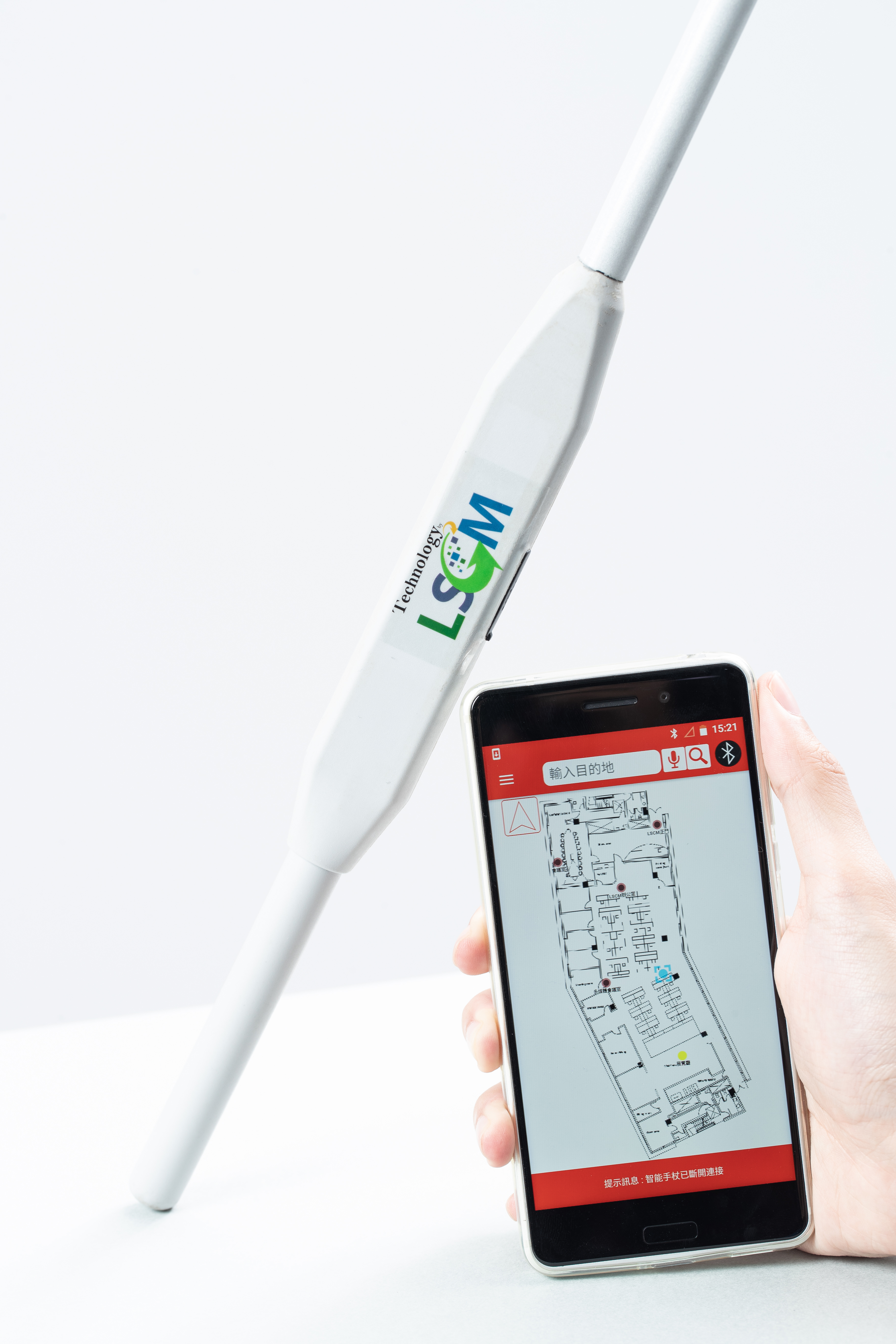 "When a visually impaired person is lost, they can always reconfirm their position with the mobile application through reading the RFID tags installed on the ground. Then, they can find out the direction and the route to reach their destination. Another new feature is the cloud platform for the visually impaired. All changes in the route or the map are updated in real time so the visually impaired users can change their journey instantly. "

Mr. Navy Hui
Manager
Barrier Free Access (HK) Limited
(A wholly-owned social enterprise of the Hong Kong Society for the Blind)