Membership Programme
Membership provides networking opportunities across a broad range of industries as well as high calibre researchers and technology leaders. Additionally, you gain access to events, technical expertise, research resources and business opportunities. Depending on the nature and demands of your business, LSCM provides members with an excellent platform for marketing and exposure, development and adoption of new and superior technologies as well as opportunities for learning and professional advancement. The membership registration is free of charge and the membership fee is waived perpetually. We invite you to become a member today and start enjoying our services.
Membership Benefits
Through our membership programme, members can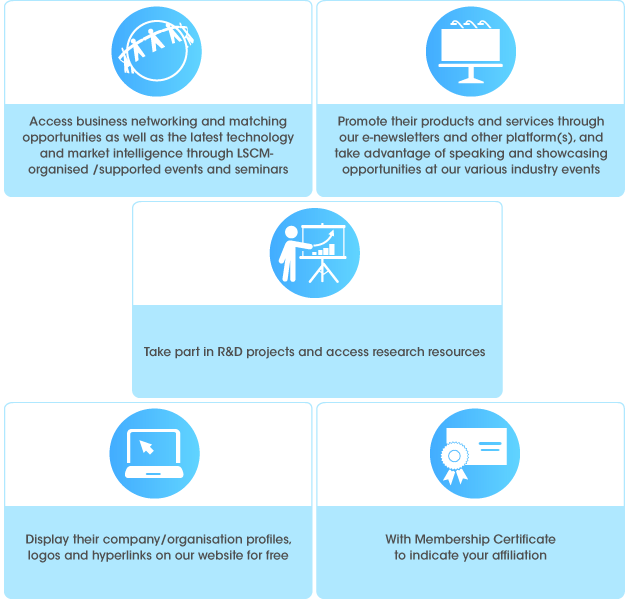 Three membership types are designed for individuals and organisations interested in innovative logistics and supply chain related technologies.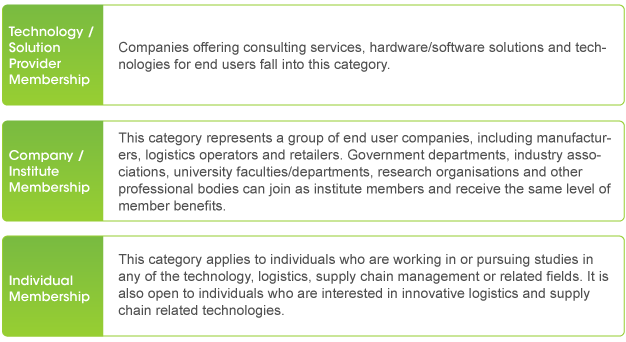 If you have any questions, please contact us at (852) 3973 6200 or email us at members@lscm.hk.