Baby Tracking Technologies in Hospital Environment
Hospital is a common place where most cases of abduction of new born babies occur. Baby abduction could be done not only by strangers, but also by relatives. Therefore, tightening the hospital security by an increase of labour sentry is insufficient to address the issue.
This project provides protection to new born babies against abduction by raising alert when unauthorized movement of new born babies or attempt in tampering of the tag has been detected. This project includes a series of hardware and software enabling technologies. Hardware development consists of the design of a tamper-resistant strap lock that integrated onto reusable RFID tags for babies. Software development includes a comprehensive management and control system that supports the use of the active RFID tags for baby monitoring in the hospital environment.
Besides Tsuen Wan Adventist Hospital that has successfully implemented the technologies, this technology is also suitable for use in other hospitals and elderly centres. The project has increased the reliability of wristband tags, reinforced the implementation of hospital procedures, improved the alerting system of unauthorized acts, enhanced the overall security in handling babies and thus eliminated the risk of baby abduction.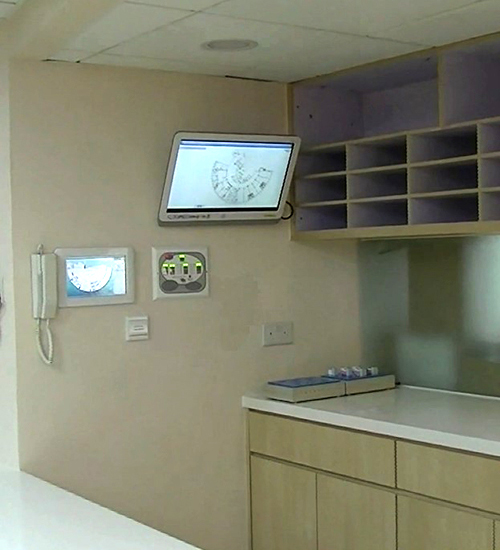 "We expect this partnership can further strengthen the security of the hospital wards. With the deployment of LSCM's technologies, medical staff will know the whereabouts of the patients and the babies easily to ensure their safety."

Mr. Lan Khong Poh,
Alex Chief Operating Officer,
Tsuen Wan Adventist Hospital